Dance Classes specifically for disabled children and young adults.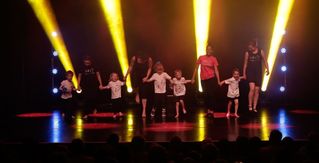 Chance to Dance, a not-for-profit organisation, is a unique dance school that caters specifically for disabled children and young adults from 2.5 years old that have a physical, cognitive, mental, sensory, emotional or/and developmental disability.


​We hold dance lessons on Saturday's once a fortnight. The classes are held in Reading, Coley Park and Martin's Heron, Bracknell full address on the 'contact us' page. We also run Summer Dance Camps, Dance Days, Trips to the Theatre, Dance and Glee Classes.

Please have a look around the website and I hope you find all you need. Please contact me if you need any further information about attending classes, hiring me as a freelancer or you just want to know more.​
---
Fundraising Activities
MASQUERADE BALL
If you are interested in attending our Masquerade Ball please contact Victoria Andrews to book your place or table. A payment plan is in place for those who wish to spread costs between now and the beginning on May. We would love to see everyone from families, friends and any public member, including the local businesses who wish to support our amazing dance school. Look forward to hearing from you soon.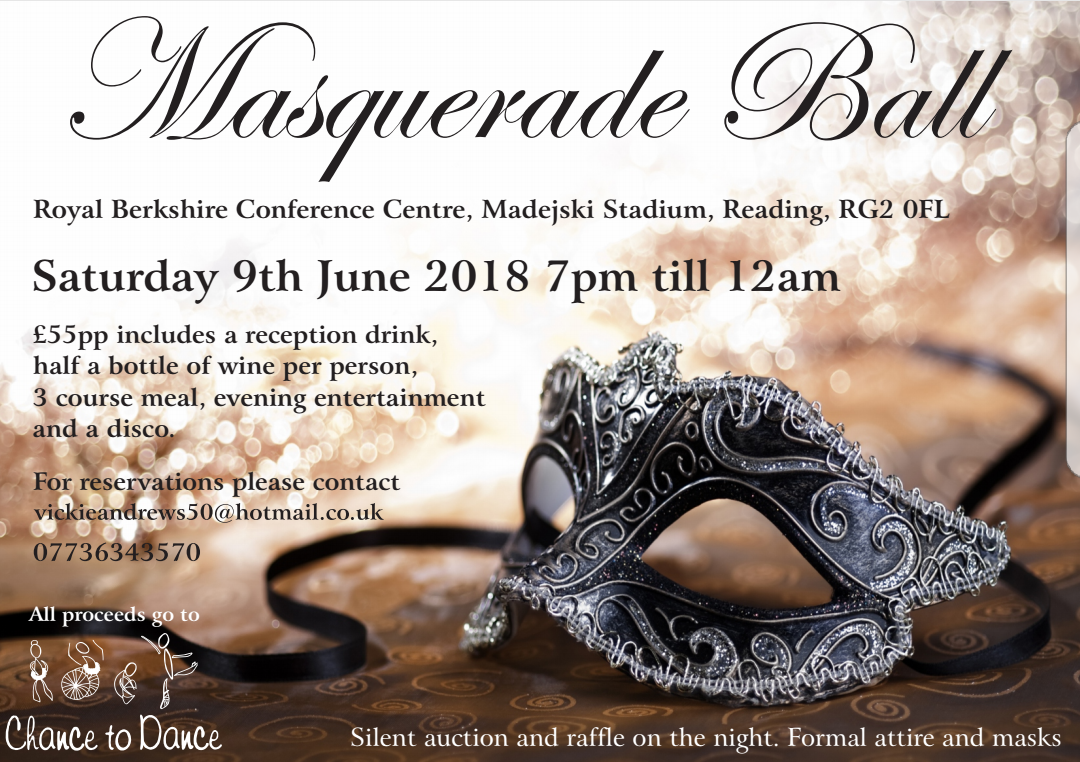 Tandem Skydive
​The Chance to Dance Team, Skydived on Sunday 19th November 2017. Vicky Andrews, Ania Tyminska, Stuart Spence and Lewis Rayner parachuted 10,000 feet with UK Parachuting at Sibson Airfield.
​Chance to Dance have raised £420.00
​Thank you to everyone who has sponsored us so far.
Ladies Wellbeing Evening
​Chance to Dance ran a Ladies Wellbeing Evening on Saturday 18th November 2017. The event hosted Beauty Treatments, Mary Kay, Forever Living, Janette Hammond, Chocoholics, Stella and Dot and Rosette selling Chilli Jams and Angel Gifts. We held a raffle with beautiful donated prices and a bar with drinks and snacks.
​We raised £874.60
​Thank you to all the ladies who attended the event.

NCS Summer Camp
​Over our 2017 Summer Camp we were lucky enough to work with 2 groups of the NCS. They went into the community and raised awareness of Chance to Dance. They also managed to raise £182.25. Thank you NCS. We look forward to Summer 2018.